Are you ready?
to learn and understand more about clear aligners
What would you change?
Maybe you don't see it now, but after following our learning program, you would find at least 10 things to change on this virtual setup. We rely too often on the software thinking it's going to do everything. The reality is different!

Forget what the software says - at The CLEAR Institute, we'll show you how to take charge of your orthodontic cases and gain a deeper understanding with real-world results! You won't be learning any 'recipes' here – instead, focus on mastering forces that really guide teeth movement; tooth alignment is all about applying force correctly..and WE know just how to teach it!


Do you have troubles sometimes?
If you don't, maybe you should do more cases ;)
We all have problems!

You are at a point where you see problems, but are not sure how to prevent them? How to solve them?
This is exactly what we do. We provide you with the knowledge you need to understand how clear aligners work.
We make you think like plastic!

Take a look at our ONLINE courses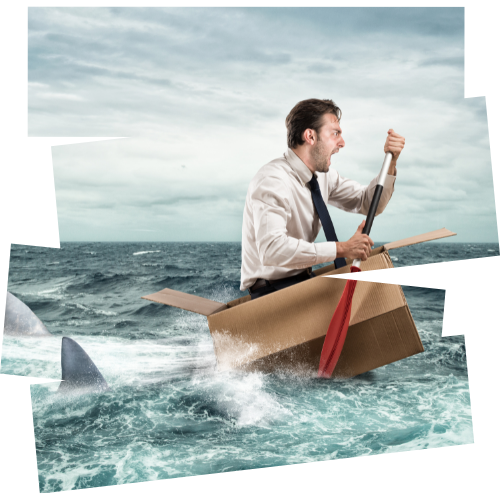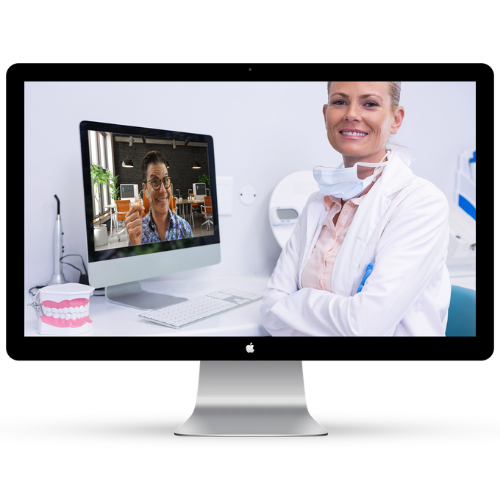 We can help you!
As you are you looking to expand your knowledge and expertise in clear aligners, we, at The CLEAR Institute, want to be your long-term education partner.
We're dedicated to supporting you every step of the way on your clear aligner journey. With over a thousand dentists helped over the years, we know firsthand the transformative impact that clear aligners can have on a practice.
Our comprehensive curriculum includes both online and live courses, as well as one-on-one coaching services that can even be provided directly in your office.

We can't wait to celebrate your success with you.

"I became confident!"
The MOCA 101 program is a game changer
Here are some frequently asked questions:
Do not worry! You are not the only one. In fact, this is what the majority of dentists are experiencing. It is difficult to integrate something new and there are not a lot of offer when comes the time to find some good independent education on clear aligners. The Master of Clear Aligner (M.O.C.A.) 101 course is specifically designed to teach dentists of all experience levels the principles of clear aligner treatment. With this knowledge, you will gain the confidence you need to get to the next level. Register now to get started.
It's not uncommon for dental professionals to have doubts about the effectiveness of clear aligners, especially if they're not seeing the results they were hoping for. While it's possible that there are issues with the way the aligners are being used, it's also possible that there are some principles of tooth movement with clear aligners that the dentist may not fully understand.At The CLEAR Institute, we offer courses and training programs that are specifically designed to help dental professionals achieve the best possible outcomes with clear aligners. Our courses cover a wide range of topics, including the science behind clear aligner therapy, case selection and treatment planning, and troubleshooting common issues.By registering for our courses, dental professionals can gain a deeper understanding of how clear aligners work, and learn how to develop treatment plans that are tailored to the unique needs of each patient.
It's not uncommon to hear a misconception about clear aligners causing posterior open bites by intruding the posterior teeth. However, this "fake fact" is simply not true. In reality, posterior open bites can be caused by a number of different factors, and only 10% of the time is it due to the use of clear aligners.
To help dental professionals better understand the principles behind clear aligner therapy and how to avoid common problems like posterior open bites, we offer the MOCA 101 course. This comprehensive training program covers everything from case selection and treatment planning to troubleshooting and problem-solving.
By registering for the MOCA 101 course, dental professionals can gain a deep understanding of the science behind clear aligner therapy and learn how to develop effective treatment plans for their patients." Register now to get started.
That is an excellent question! And one of the most common difficulties for novice providers. Sometimes we think a case will be easy, and it's difficult. Sometimes we think a case will be difficult, and it's an easy one :)
In our Case Selection course, we cover this subject, and we explain what makes a case predictable and what makes it more difficult. We know that everything can be done with clear aligners )it is documented!), but it doesn't mean YOU want to do everything ;) MORE INFO .
This is soooooo important! The size, position, shape, thickness and orientation of attachments will make a big difference in your results. Since teeth do not look at your treatment plan, they don't know where to go. Having the right attachments at the right place is like being behind the steering of a car: it puts you in control. And even if the software helps, there are always something to change in the proposed setup. Artificial intelligence is not ready to replace real intelligence for treatment planning orthodontic clear aligner cases. Not yet, at least ;) Take control of your cases! Register for the Master of Clear Aligner 101 program and understand how to work with the right attachments.
No, no, no, no, no, no... You should always (99.9% of the time) have something to change in your virtual setup. If you can't see anything to change, you need to register NOW for the Master of Clear Aligner (M.O.C.A.) 101 program. You will see that after completing the 12 courses included, you will never see the virtual setups the same way :)
Register now to get started.
Your BEST options
The M.O.C.A. 101 is simply the best program for anyone who wants to understand orthodontics with clear aligners the right way.
2 options: with or without coaching.
Consider also the CLEAR Essentials for a shorter program.
MORE INFO
M.O.C.A. 101
With a comprehensive 12-course curriculum and 32 hours of online content, this program provides the tools you need to gain the confidence necessary to succeed. By mastering the ins and outs of clear aligners, you'll be able to integrate them into your practice seamlessly and permanently. Get ready to learn, understand, and achieve lasting success with clear aligners.
MORE INFO
12 monthly payments option
MOCA 101
12 monthly payments option
MOCA 101 + Coaching
MOCA 101 is the best and most comprehensive aligner introduction I have ever taken. The CLEAR institute with Dr. Reinhardt has the best online aligner education content and system I have ever experienced.
MOCA 101 makes complex concepts easy to understand. I am way more confident in selecting my cases and explaining to my patients. I highly recommend MOCA 101 to every dentist who want to integrate clear aligners in the practice.
Thankfully, Dr. Stephane Reinhardt is a gifted entertaining teacher. Whit the MOCA 101 program, he fills this need for many of us: understanding the principles and executing Invisalign cases proficiently. I can't say enough kind words to express my appreciation for his willingness to share his expertise.
I wasn't aware of the potential of clear alignment treatment. MOCA 101 has doubled my level of confidence and has been very helpful for me to start and complete many cases.
I understood orthodontics better in this MOCA 101 course than at university. The concepts are presented in a simple and gradual way. A program for all dentists wanting to incorporate orthodontics with clear aligners in their practice.
This was the program and the courses that I have been looking for since I completed my Invisalign certification. Finally a comprehensive guide for the general dentist to understanding orthodontics using clear aligners.
These videos will interest you
You prefer LIVE courses?
Here are some options for you
Not convinced?
Book a Zoom meeting with me, Dr. Stephane Reinhardt.
During our meeting, I'll personally guide you through the clear aligner education and integration process, ensuring that we are a good fit for one another. I'll answer any questions you may have, and help you determine whether clear aligners are the right choice for your practice.
Now, I understand that moving teeth may seem daunting, but trust me, you've got this! With the right education and support, anything is possible. And that's where we come in. We'll provide you with the knowledge and tools you need to confidently incorporate clear aligners into your practice, and achieve the success you've been dreaming of.
So, don't hesitate! Book your free Zoom meeting today and take the first step towards a brighter, more profitable future. Let's do this together!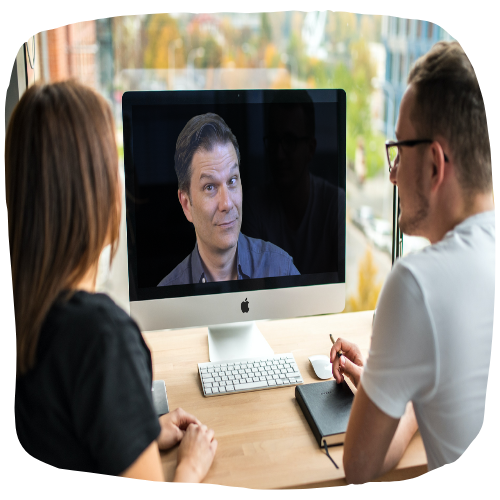 Cumulating more than 50 years of experience with Clear Aligners, our educators have only one goal: To provide you with the confidence you need to treat your orthodontic cases with clear aligners. Their mission is to make you as comfortable proposing Clear Aligners treatments to your patients as you are with any type of restoration.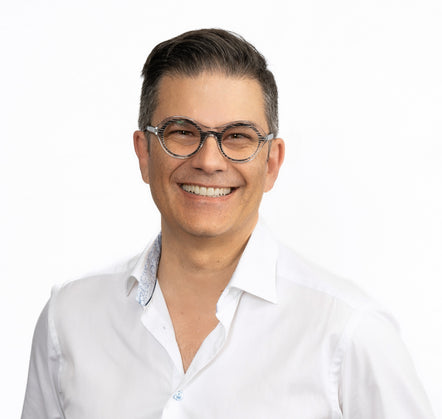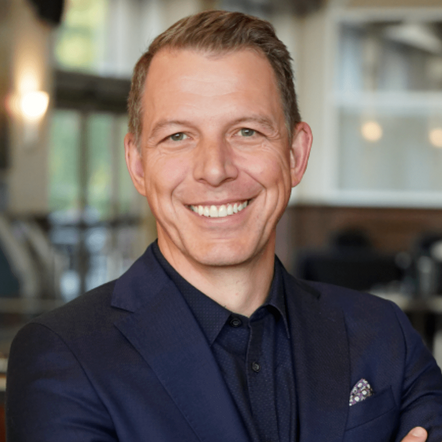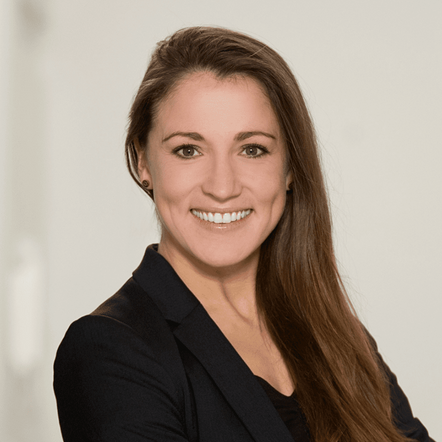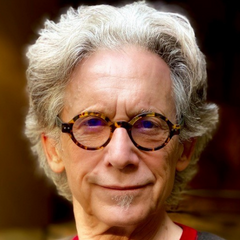 Stay informed, stay aligned!
By subscribing to our newsletter, you will receive monthly updates on CLEAR tips and tricks, interesting articles to read, answers to your questions, quizzes, updates and more on the clear aligner world.

Always to facilitate your understanding, integration and mastering of clear aligners.