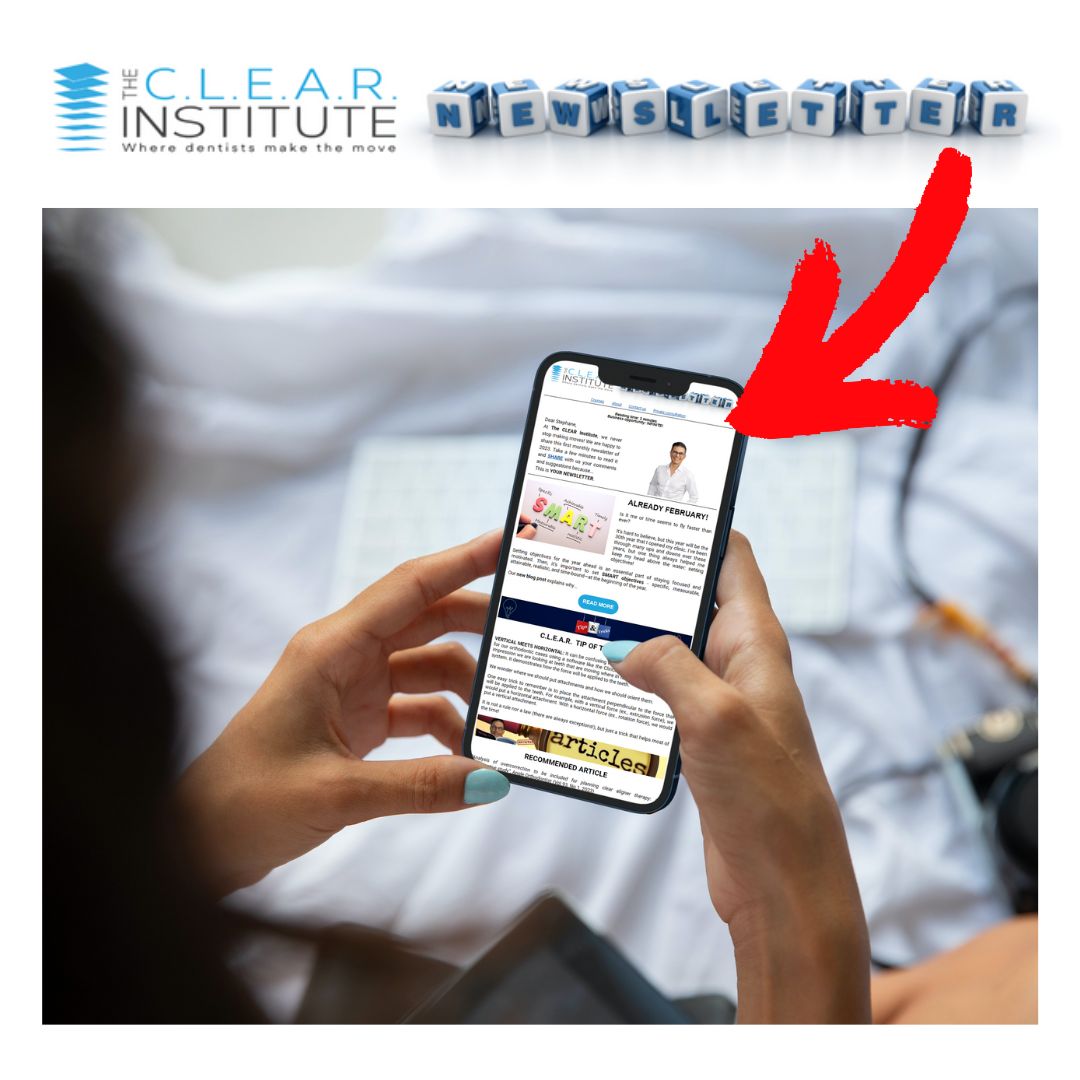 Read our latest newsletter


- The CLEAR tip of the month: vertical meets horizontal

- Recommended article on how to plan overcorrection

- The recommended wear time of clear aligners

- Question of the month

- What's new on the CLEAR Institute's online learning platform

- Where to catch us live

- And more...




Stay informed, stay aligned!
Cumulating more than 50 years of experience with Clear Aligners, our educators have only one goal: To provide you with the confidence you need to treat your orthodontic cases with clear aligners. Their mission is to make you as comfortable proposing Clear Aligners treatments to your patients as you are with any type of restoration.