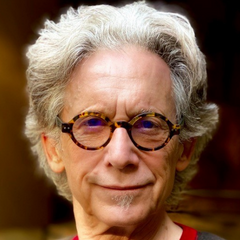 Orthodontist and Pediatric Dentist, ABO, FACD, International Educator
Gerry SAMSON
Dr. SAMSON, DDS, ABO, FACD, has been described as an educational entertainer and he is definitely the official Mentor and inspiration of The C.L.E.A.R. Institute. He completed pediatric dental residency at Emory University in 1979 under the direction of Dr. Ed Hibbard and orthodontics at Northwestern University in 1981 under the direction of Dr. Hal Perry. He is a Diplomat of The American Board of Orthodontics and a Fellow of The American College of Dentists. He reviews orthodontic mechanics articles submitted for publication to The American Journal of Orthodontics and The Angle Orthodontist. Gerry offers meaty clinical presentations spiced with a blend of biting wit, edgy humor, and substantially sauced with evidenced based literature. Gerry's zany, brainy and engaging methods have made him one of today's most popular educators.
The C.L.E.A.R. Institute
The Gaffer
Dr. SAMSON, DDS, ABO, FACD, in addition to being part of the select team of educators associated with The C.L.E.A.R. Institute , hosts and participates with Dr. Reinhardt in the production of The O.D.D. Couple video podcast where the center of resistance is always outside of the box! Described as a dental and life podcast, it deals with various topics that influence the everyday practice of dental practitioners both in national and international level.
Back to team
Cumulating more than 50 years of experience with Clear Aligners, our educators have only one goal: To provide you with the confidence you need to treat your orthodontic cases with clear aligners. Their mission is to make you as comfortable proposing Clear Aligners treatments to your patients as you are with any type of restoration.